Stop selling me developer hours. Start selling me results. Another words: No risk – No sale.
Start selling me results. I am not going to Ukrain or Belarus or Romania or Russia to manage developers locally. I am ready to buy results only.
As a CTO of a Blockchain tech startup, on Linkedin, I am bombarded almost every day by a Eastern Europe developer companies. Their hourly rate is almost half of Israel where we are based.
I heard that some of these offshore development companies are making millions of revenue in USD. As a software development manager I was very curious to find out how is that possible; how it is possible to win so many projects and to make any sustainable and big revenue in software development.
The answer lies in their selling model. If you purchase development and pay by hourly rate – even when the price is very low – you are basically taking all the risk on yourself – the risk that the the project will take more time to develop and eventually you might pay much more than originally expected.
So stop being addicted to prices and don't buy chip. Be smart software manager. Buy results.
The offshore development companies that wants to work with us must share the risk with us.
About the author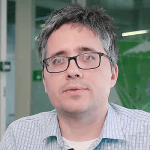 Yuli is experienced software security architect, is a co-founder of Kesem.IO, working as a company CTO.
KESEM.IO is creating a trusted, fast, secure and easy to use solution to guarantee mobile payments on blockchain enabled digital assets.
Before Kesem.IO, Yuli was a founder of a database security company GreenSQL/Hexatier which was acquired by Huawei.

Some my code is available at:
https://github.com/stremovsky
https://github.com/kesem-io