A few days ago I got a new toy 😉 It is a brand new HP ProLiant DL360 server with very impressive specs:
224 GB RAM
2 x Intel Xeon CPU, 10 Cores each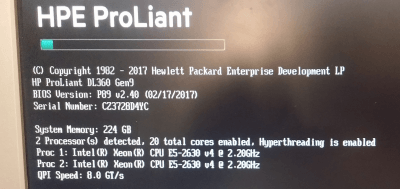 The server comes as U1 standard factor with 8 slots for disks. 4 slots were occupied by disk, each one is 1TB SSD disk.
RAID5 is best cost / efficient solution
Setting up RAID was a natural decision. After thinking about RAID 10 and RAID 5, I decided to go to RAID 5 as it provided the best cost-efficient solution in our case:
Out of 4 disks 1TB each, 3 TB is usable.
One disk out of 4 can get corrupted.
SSD disks are very fast already.
New enterprise grade SSD disks are very safe.
Setting up RAID 5
Setting up RAID 5 pretty straightforward on HP ProLiant DL380 server. You do not need to have any special CD to configure the RAID settings. RAID configuration tool is already built in the server.
During the boot process, you need to enter the "Intelligent Provisioning" tool by pressing F10.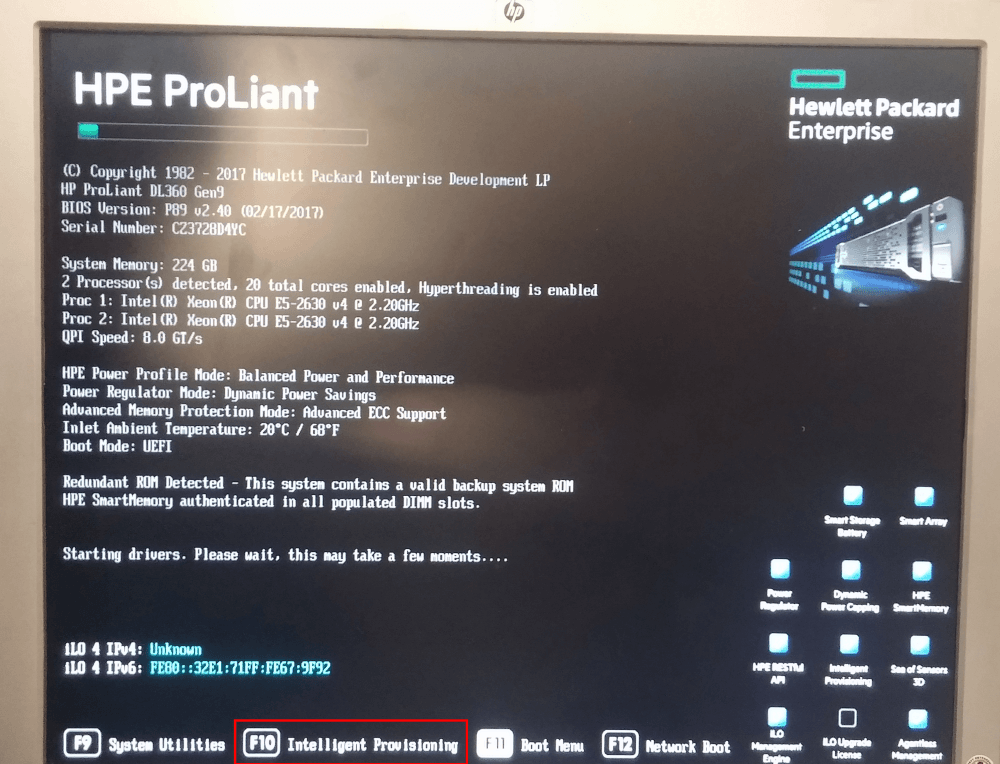 Select "Intelligent Provisioning" and press enter.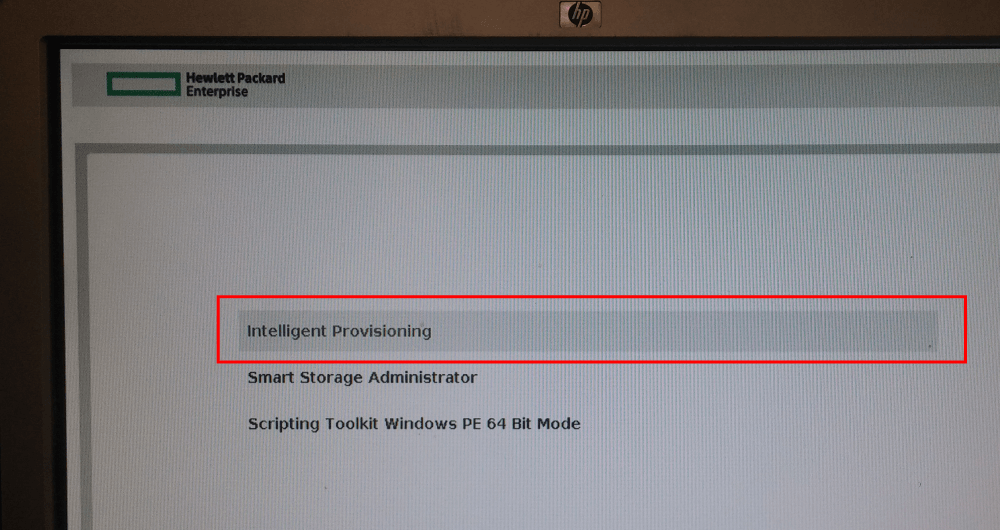 Then you need to select Smart Array P440ar controller as shown below: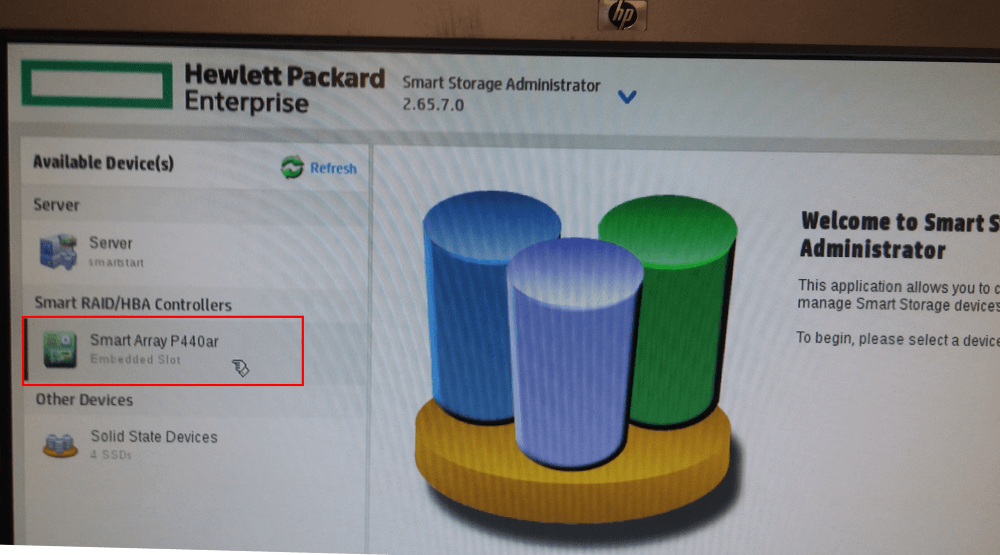 Click on "Configure" as below: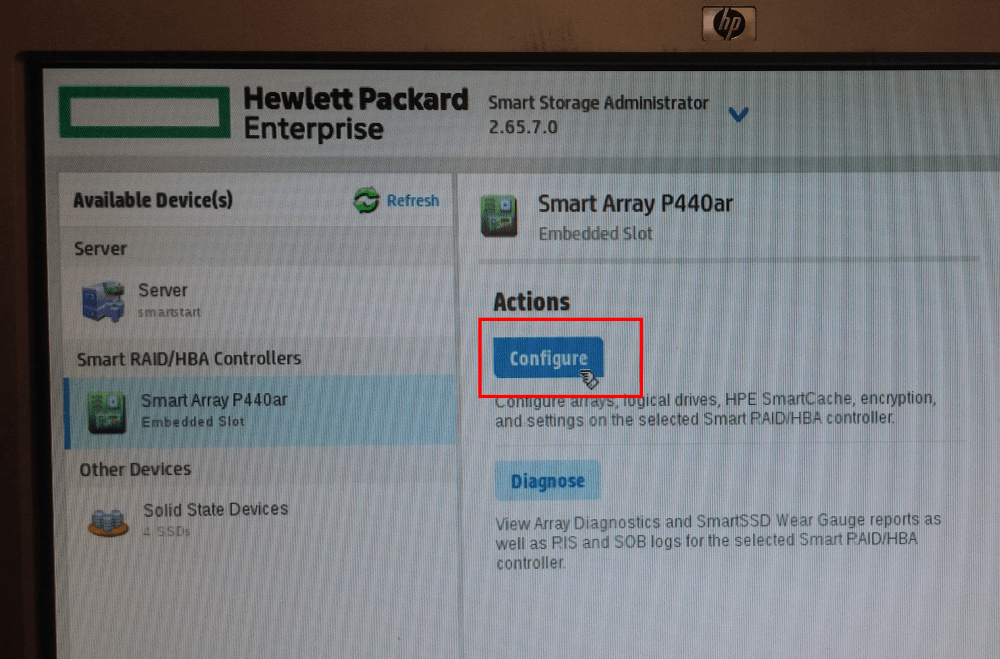 Click on "Create Array":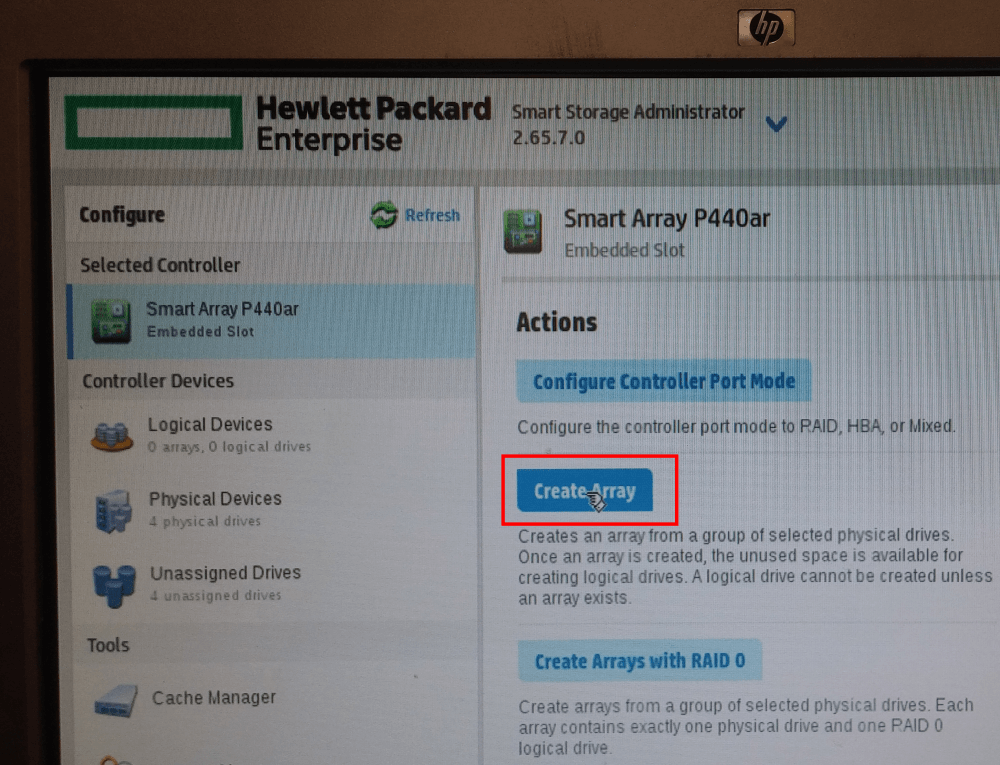 Select All Drives and continue: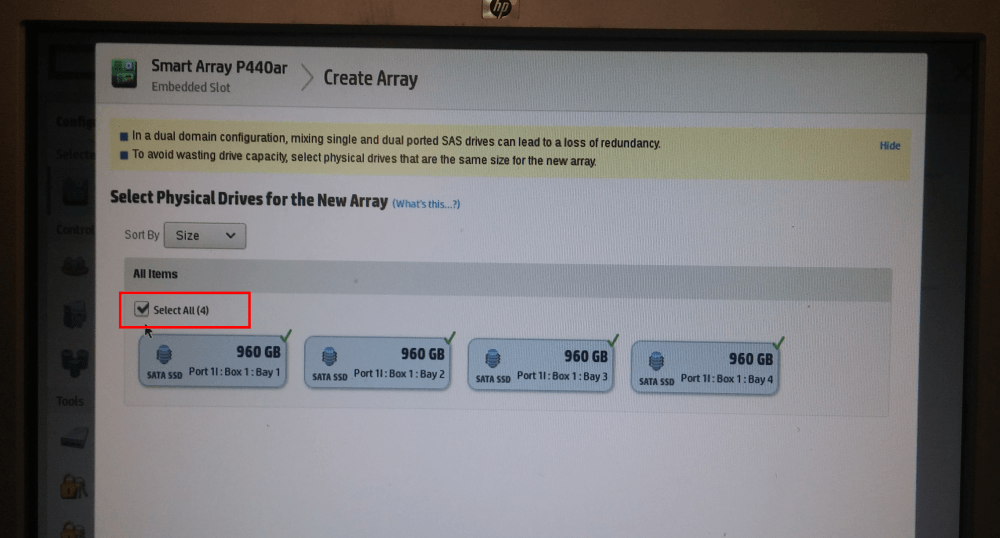 Specify RAID configuration. In my case it was RAID5: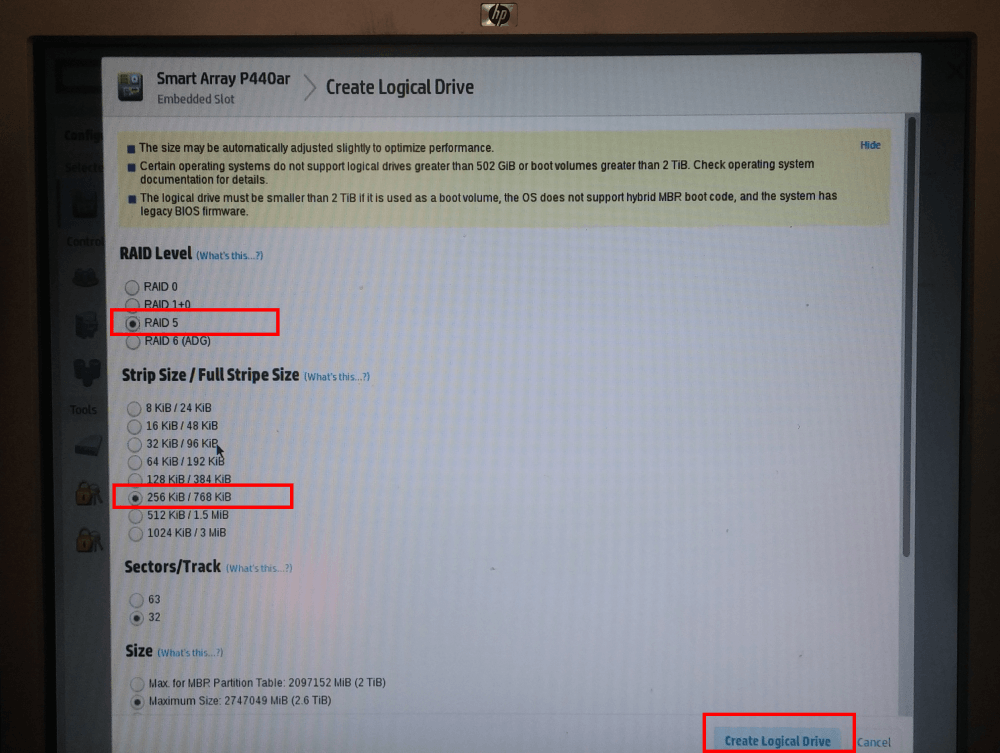 After clicking on "Create Login Drive" my RAID was provisioned.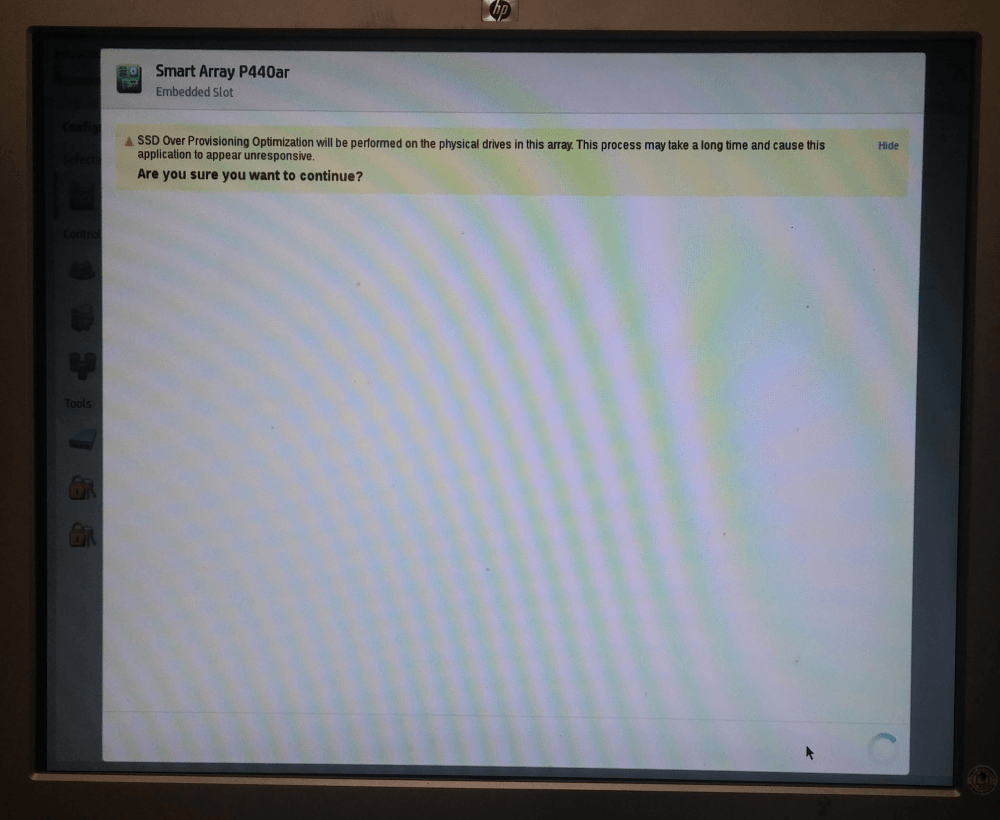 After waiting few minutes everything was done and I got a confirmation screen: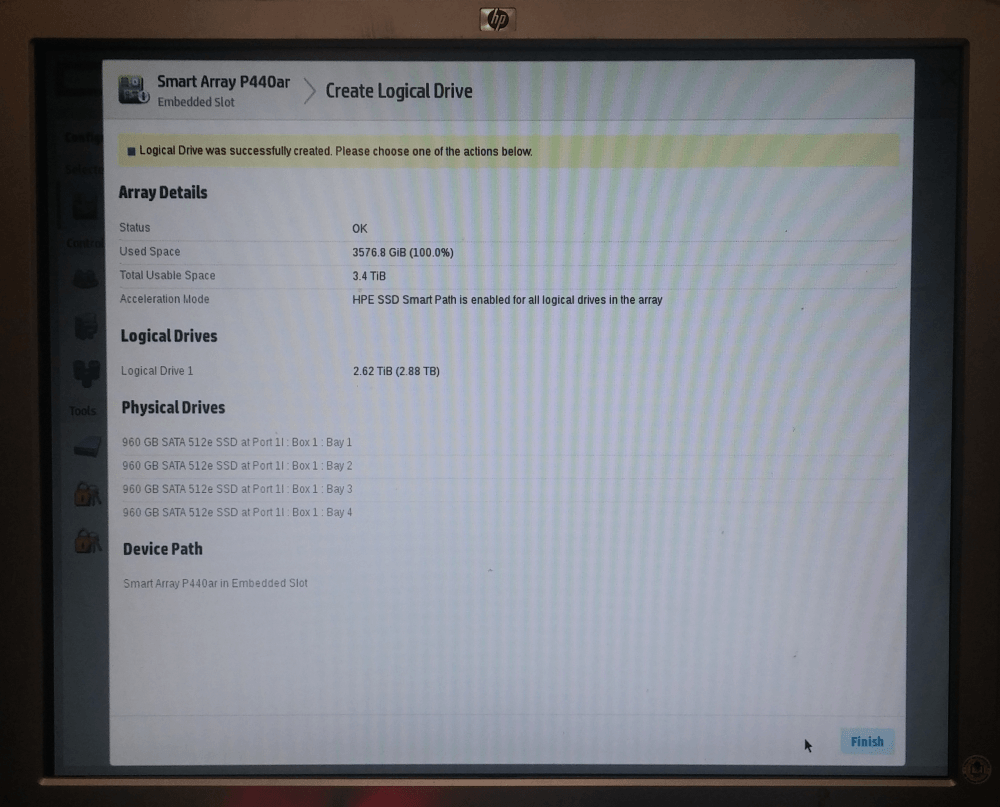 About the author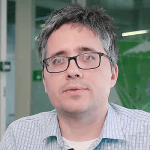 Yuli is experienced software security architect, is a co-founder of Kesem.IO, working as a company CTO.
KESEM.IO is creating a trusted, fast, secure and easy to use solution to guarantee mobile payments on blockchain enabled digital assets.
Before Kesem.IO, Yuli was a founder of a database security company GreenSQL/Hexatier which was acquired by Huawei.

Some my code is available at:
https://github.com/stremovsky
https://github.com/kesem-io
Latest entries