Hello. For all my US readers, I have great news for you. In case you are going to attend OWASP Global AppSec DC September 12-13 in Washington, DC, it is possible to get a discount.
Sean Poris, senior cybersecurity directory at Verizon Media, can arrange you a special deal. Contact him directly and he will be happy to help.
What is OWASP?
OWASP is an international non-profit organization that stands for open security guidelines and standardization. They are best known for OWASP Top 10, listing by category most prominent security breaches/misconfigurations.
The OWASP organization is divided by local chapters in each part of the world. For example, in Israel, where I live, we have a local chapter. I had a chance to attend several OWASP events and was a speaker for one of the topics. The OWASP community is great and very friendly.
What Happens at a Global AppSec Conference?
Technical talks by experts in security, DevOps, and cloud
Panels to debate tough topics
Training sessions for hands-on learning in top security areas
Keynotes from industry leaders
Vendor booths to promote the latest advances in security technology
A variety of other activities such as recruiting fair, capture the flag, security tool training, and more
About the author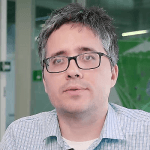 For the past 15 years I've been leading the evolution of startups and enterprises to achieve the highest level of security and compliance. Throughout my career I've been a Cyber Security expert and advanced solutions architect with many years of hands on experience both on offensive and defensive side. Knowledgeable at the highest level in application development, networking, data and databases, web applications, large scale Software as a Service solutions, cloud security and blockchain technologies.

I've been working with CISO's of international enterprises, helping them set Information Security strategy, and overseeing the implementation of these recommendations. As part of these projects, I've been assisting companies to achieve compliance in GDPR, PCI, HIPAA and SOX.

Among my credits, I was a founder of a database security company GreenSQL/Hexatier which was acquired by Huawei and I've co-founded Kesem.io, Secure multi-signature Crypto wallet.

Specialties: Software and cloud architecture, Compliance (GDPR, HIPAA, PCI, SOX), blockchain technologies, software development, secure architectures, project management and low level research.