Today, I would like to announce the availability of the project I was working in my spare time. It is a one-stop-shop solution for any startup that wishes to comply with the GDPR / CCPA requirements.
It is called Data Bunker.
The project is available at https://paranoidguy.com/
The first 5 companies deploying this product will get a free consultation on project deployment from me, and most importantly, if you need me to alter the API, I will help with that too.
The project code is built-in go-lang. It is one executable file, providing an API service and web management for data owners in one executable file. Docker container is also available for quick deployment. The code is using the sqlite3 internal database for the storage of personal records.
So, far, GDPR experts I talked with are pretty amazed by this solution.
Here is my email for any questions: stremovsky@gmail.com
About the author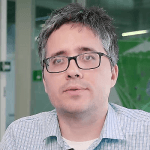 For the past 15 years I've been leading the evolution of startups and enterprises to achieve the highest level of security and compliance. Throughout my career I've been a Cyber Security expert and advanced solutions architect with many years of hands on experience both on offensive and defensive side. Knowledgeable at the highest level in application development, networking, data and databases, web applications, large scale Software as a Service solutions, cloud security and blockchain technologies.

I've been working with CISO's of international enterprises, helping them set Information Security strategy, and overseeing the implementation of these recommendations. As part of these projects, I've been assisting companies to achieve compliance in GDPR, PCI, HIPAA and SOX.

Among my credits, I was a founder of a database security company GreenSQL/Hexatier which was acquired by Huawei and I've co-founded Kesem.io, Secure multi-signature Crypto wallet.

Specialties: Software and cloud architecture, Compliance (GDPR, HIPAA, PCI, SOX), blockchain technologies, software development, secure architectures, project management and low level research.