Introducing Rocket.net: Unleash Blazing-Fast Website Performance
Rocket.net is a revolutionary managed cloud hosting service that takes website speed and performance to new heights. With a focus on delivering unparalleled loading speeds and optimal user experiences, Rocket.net combines cutting-edge technology, advanced specifications, and strategic partnerships to ensure your websites perform at their best. Whether you're running a business website, an online store, or a content-driven platform, Rocket.net's exceptional features and robust infrastructure make it a standout choice for those who demand the fastest hosting solutions.
Here are 5 compelling reasons why Rocket.net is widely acclaimed as the fastest hosting service:
Unprecedented Global TTFB: With an average global Time to First Byte (TTFB) of under 100ms, Rocket.net ensures rapid loading times that positively impact core web vitals and overall user experience.
Top-Tier Specifications: Rocket.net's hosting plans are equipped with 32 CPU cores, 128GB RAM, NVMe SSDs, LiteSpeed's PHP, Redis Object Cache Pro, and more, delivering exceptional performance that surpasses competitors.
Cloudflare Enterprise Excellence: Rocket.net's seamless integration with Cloudflare Enterprise offers a suite of features for enhanced TTFB, routing efficiency, image optimization, security, and dynamic request handling, all with the added bonus of being entirely free.
Tailored for WooCommerce: Optimized specifically for WooCommerce sites, Rocket.net offers features like NVMe SSDs, no PHP worker limits, and Redis Object Cache Pro's relay integration, catering to the dynamic demands of online stores.
Abundant Resources, Minimal Limits: With 32 CPU cores, 128GB RAM, and RAIDED NVMe SSDs, Rocket.net's plans provide ample resources. Coupled with no PHP worker limits, this hosting service is ideal for high-traffic websites seeking peak performance.
Compelling Pricing for the First Month: $1 Launch Offer
Experience the power of Rocket.net's lightning-fast hosting with an exclusive launch offer of just $1 for your first month. This special pricing gives you the opportunity to explore all the premium features and benefits of Rocket.net without a significant initial investment.
About the author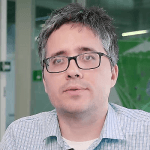 👋 Hello! I'm on a journey to change the world!

Proudly serving as the founder of Databunker, an open-source data security project that has already earned an impressive 1,000 stars on GitHub.

I'm eagerly looking forward to connecting with exceptional software architects and visionary CTOs who are crafting groundbreaking software products.

Together, let's shape a more private and secure digital future!