In a world driven by digital presence, having a captivating website is a necessity, not a luxury. Whether you're an entrepreneur, a creative professional, or someone with a story to tell, having your own corner on the web is crucial. But what if you're not a developer or designer? What if coding and web design aren't your forte? That's where the special static site generator comes into play, and it's about to change the way you think about website creation.
A New Era of Website Building
Gone are the days when building a website required coding skills or a hefty budget for a professional web designer. With this innovative static site generator, the power to create stunning websites is now at your fingertips, regardless of your technical background.
Drag and Drop Magic
Imagine a world where you can design your website with a simple drag and drop interface. No coding required, no design expertise needed. The special static site generator makes this dream a reality. You can effortlessly craft highly professional, stylish, and unique web pages that resonate with your brand and vision.
Stunning Templates
One of the standout features of this product is its repository of high-quality templates. These templates cover a wide spectrum of styles and purposes, from marketing to transactional emails. With a few clicks, you can select a template and tailor it to your needs, making it uniquely yours.
Limitless Creativity
The magic doesn't stop at templates. With more than 60 beautifully designed web elements, your creative possibilities are virtually endless. Whether you're building a personal blog, a portfolio site, or an e-commerce platform, this special static site generator equips you with the tools to bring your vision to life.
Efficiency Redefined
Time is money, and this product understands that. It streamlines the website creation process, saving you precious hours, dollars, and headaches. Live prototyping is made effortless, ensuring you get your project up and running swiftly.
Staying Ahead of the Curve
In the digital realm, first impressions matter. Websites created with this special static site generator consistently outshine their competitors in terms of visual appeal. Your online presence will be nothing short of remarkable.
Enhanced Engagement
Your website isn't just a digital placeholder; it's your connection to your audience. This product enhances engagement by providing polished, user-friendly designs that captivate and inform your visitors.
Simplicity Reigns Supreme
Sometimes, you crave simplicity. This static site generator allows you to create a marketing site without the complexity of content management systems and intricate frameworks. You build your website, upload it to a hosting server, and you're good to go—just like the good old days.
A Game-Changer for All
Whether you're starting with zero HTML knowledge or have some basic web development skills, this product caters to you. It simplifies website creation, so you can focus on content, not technicalities.
The Best Part?
The best part is that you can generate your first website completely for free. Yes, you read that right. With all these powerful features and capabilities, you can embark on your digital journey without spending a dime. It's the perfect opportunity to explore your creativity, share your story, or promote your business without breaking the bank.
So, if you've been hesitating to take your business or personal brand online due to a lack of technical skills or a tight budget, fear not. The special static site generator is here to empower you to create beautiful, functional, and engaging websites with ease. Your online presence is just a click away, and it all begins for free. Say goodbye to complexity and hello to simplicity and creativity in the world of website building.
About the author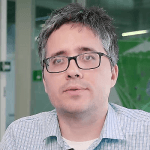 👋 Hello! I'm on a journey to change the world!

Proudly serving as the founder of Databunker, an open-source data security project that has already earned an impressive 1,000 stars on GitHub.

I'm eagerly looking forward to connecting with exceptional software architects and visionary CTOs who are crafting groundbreaking software products.

Together, let's shape a more private and secure digital future!